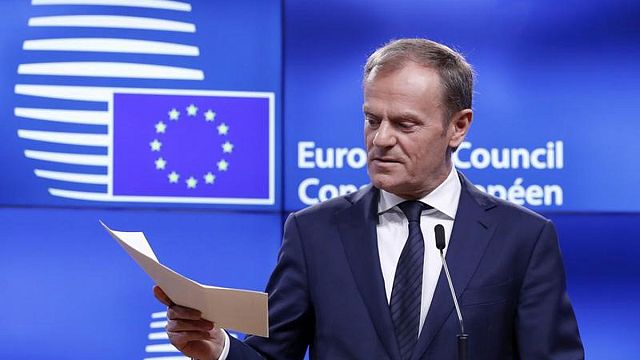 As reported earlier, the sixth nuclear test by the hermit North Korean state has provoked a reaction by the EU.
Both President Tusk, France, Germany and Italy have called for stronger sanctions against Pyongyang. 
In the wake of the North Korea's nuclear test, it's reported that both the EU and the U.S. have stated that they're preparing to revamp sanctions against North Korea.
For now, the EU is supporting restrictive measures that aim to bring about "a peaceful de-nuclearization of the Korean peninsula."
Currently, a new UN Security resolution is being drafted; although it cannot be excluded that the U.S. might impose unilateral sanctions. U.S. Treasury Secretary Mnuchin has said that a sanctions package is being drafted for President Trump to consider, which would sanction anyone trading or doing business with North Korea.
What this exactly entails is unclear, given that the U.S. would be hard pressed to sanction China – arguably North Korea's largest trading. 
Given the ever increasing restrictive measures against North Korea, the EU has consolidated its sanctions regime – see Council Regulation 2017/1509 that replaces Council Regulation (EC) No 329/2007; and Council Decision (CFSP) 2017/1512 that amends Decision (CFSP) 2016/849.